Raymond C. Hahn, DDS, Inc.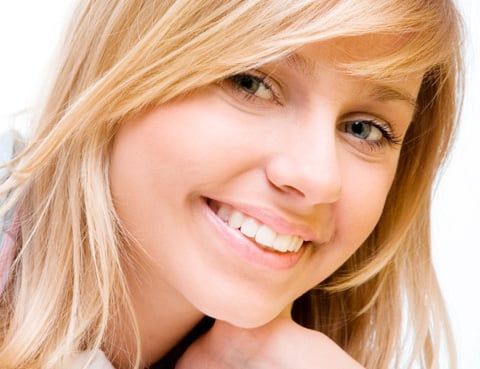 A person's smile has the ability to change their whole outlook on life. A winning smile is often seen as a sign of confidence. If you have unsightly, crooked or discolored teeth, your confidence level may not be at its full potential. This is where cosmetic dentistry can help.
The American Dental Association does not recognize Cosmetic Dentistry as a specialty. A family dentist with advanced cosmetic training and experience will be able to help you achieve an attractive smile; however, depending upon your condition you may require assistance from other dental professionals such as an orthodontist to straighten your teeth or adjust your bite, or a periodontist to re-shape your gum tissue or help you achieve good oral health before you start.
Cosmetic dentistry covers a diverse range of dental procedures to improve the appearance of your smile. Procedures may include tooth reshaping to improve the tooth appearance, tooth shape, tooth position, tooth color or tooth length. The process may be achieved by the use of one or more procedures including, but not limited to, teeth whitening (also known as tooth bleaching), replacing old metal crowns and silver fillings with tooth-colored crowns and fillings, bonding to add tooth shape and color, veneers to add tooth width-length-color, crowns, fixed crown and bridge, dentures and dental implants. You may have already had cosmetic dentistry without realizing it. If you have had a crown or tooth-colored filling placed in your mouth, then you have had cosmetic dentistry.
One of the most positive aspects of cosmetic dentistry is the difference it can have on a person's attitude towards life. An enhanced smile means the person will smile more, seem friendlier and ultimately be a happier person. The psychological and emotional changes are said to be amazing. If you want a smile that people will remember then in just a few simple visits to your dentist you can have the smile of your dreams.
Get The Care You Deserve!
Financial District Dental would love to meet you and your family and provide you with the dental care you need and give you all smiles you deserve! Our office provides the dental care you need to achieve the beautiful, natural look you seek. We can even reshape your natural teeth to make them straighter and more youthful. Our office is easily accessible and makes it convenient to those living near San Francisco to get the care they deserve.
Call us today at: (415) 433-1970 or